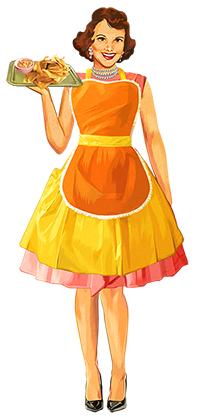 Cliff Cannon Foods Identity Design
Cliff Cannon Foods is a brand new food company in Spokane, Washington. For over 25 years the family tossed around the idea of sharing secret family recipes with the world. In 2012 mother and son Becky Henderson and Christopher Greene took action and launched Cliff Cannon Foods.
Christopher contacted Blank Space early in process to help build a brand that matched their vision. We listened to the family's stories, tasted recipes, and drew inspiration from old photographs of Christopher's late grandmother Mary Lou Henderson. After gaining a clear understanding of the family business we created an identity design package for the parent company Cliff Cannon Foods. The design is reminiscent of the 1950s. The logo is a set of spoons that speaks to cooking, entertaining, and presentation. We adapted the logo to a fun pattern that reminds you of checkered tablecloths and picnics in the park.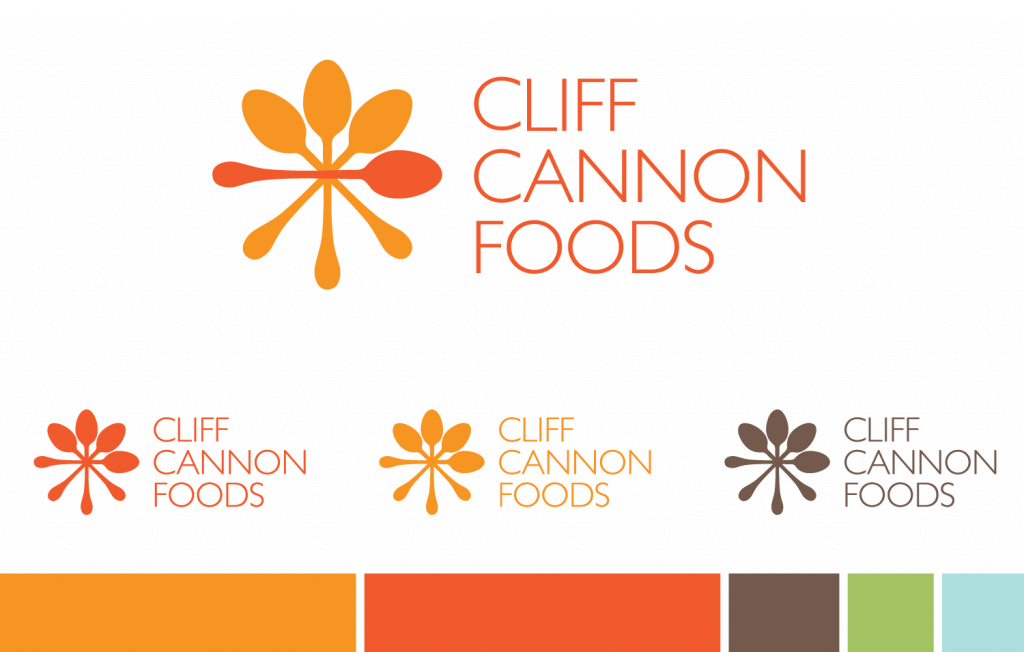 Mrs Henderson's Dip
Mrs. Henderson's signature potluck dish was a simple yet distinct tomato based chip dip. This famous dip is Cliff Cannon Foods first product—Henderson Dip Original. We created an identity and packaging design system for Henderson Dip that naturally fits within the Cliff Cannon Foods brand. On the dip packaging the word dip is an ambigram, therefore it reads correctly no matter how it is positioned on the shelf. An iconic version of Mrs. Henderson's face stamps products with her seal of approval. We worked with illustrator Matthew Laznicka to create a caricature of Mrs. Henderson. The caricature was a big hit and became a life size cardboard cutout. Mrs. Henderson's cutout made her debut at the sock hop dip launch party. This life size caricature now makes appearances at supermarkets across Washington for sample tasting events.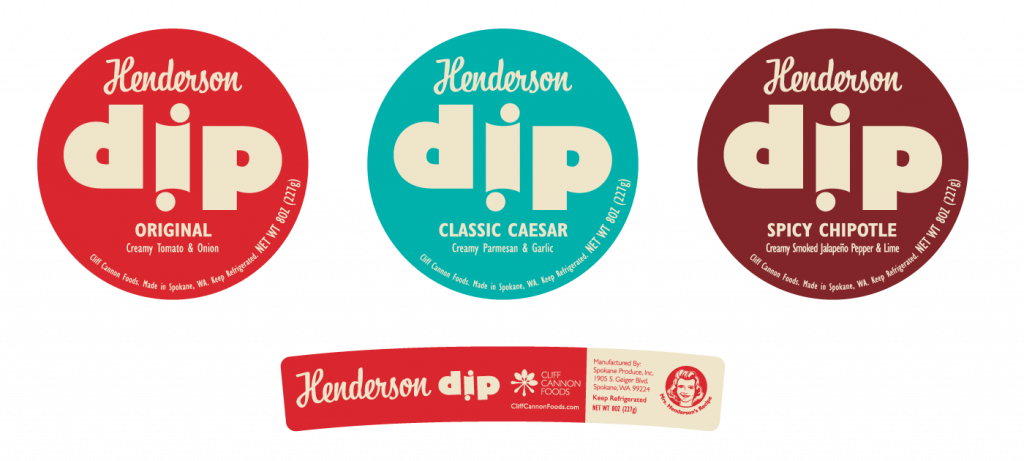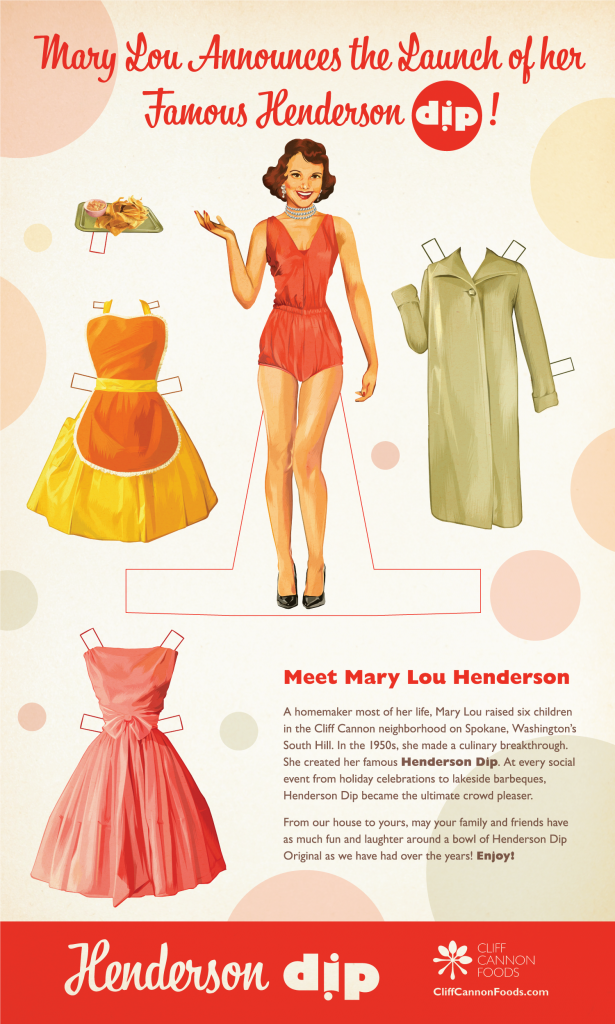 Advertising Graphics
The initial identity design graphics serves as a starting point for marketing posters, newspaper advertisements, and event invitations. One of the poster designs uses paper dolls on the caricature of Mrs. Henderson as a fun way to engage tasters. Co-Founder Becky Henderson has fond memories of playing with the McCalls Magazine paper dolls with her mother Mrs. Henderson. The paper dolls are a visual reminder of the simplicity of life from past generations.
We enjoyed working with the Cliff Cannon Foods startup team and wish them great success in the future!