Identity Design
Golden Tree Hostel embodies the beauty and magic of Orcas Island. Owners, Ian Woolwoth and Ken Katz, hosted co-owners Mindi and Riley Raker to give them a true experience of the hostel and the island community. While sleeping in Golden Tree's geodesic dome illuminated by the full moon, they imagined the possibilities. The logo design is based on a tree that is famous to the locals of the San Juan Islands. The architectural color palette inspired the identity color palette and creates a consistent voice across applications. The logo is distilled to an iconic mark that can be adapted to any size for print or web use. The artwork is pixel perfect so that it looks good at large and small sizes. The design system is applied to rack cards, letterhead, business cards, and a brand guidebook.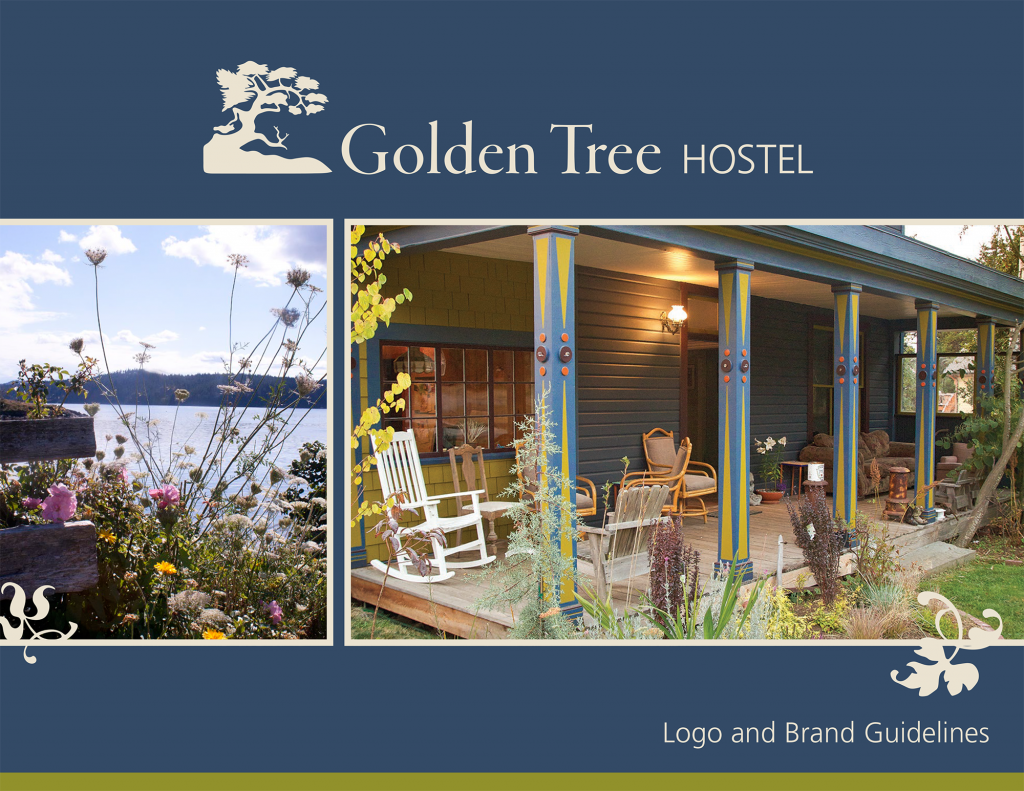 Blank Space provided a brand guide booklet that defined color specifications and typefaces. The guide also outlines general rules for using the logo and mark. See logo variations and color palette below.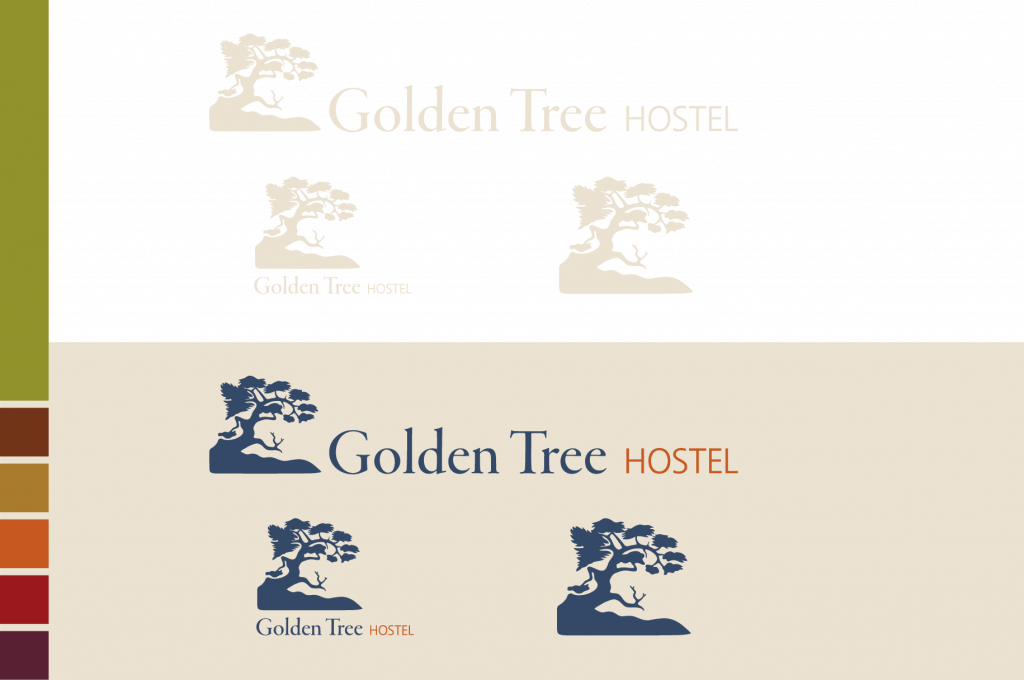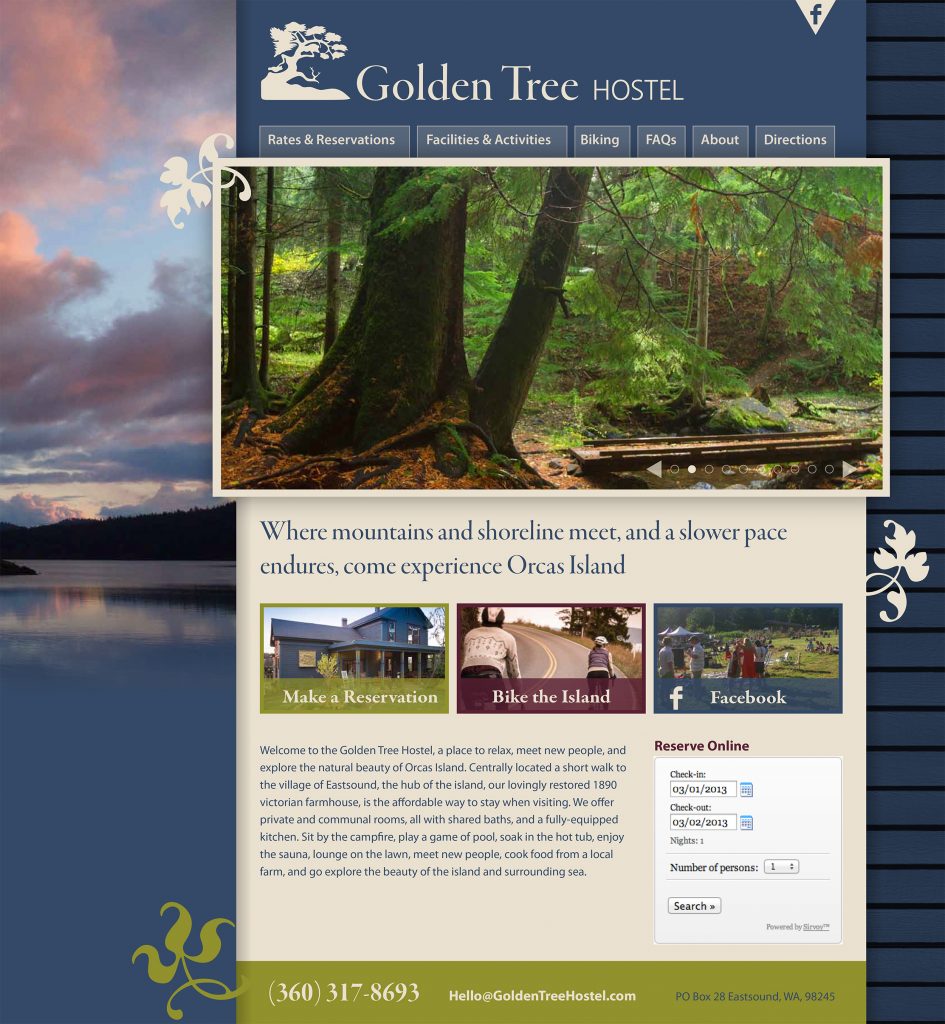 Sample website design created for Golden Tree Hostel.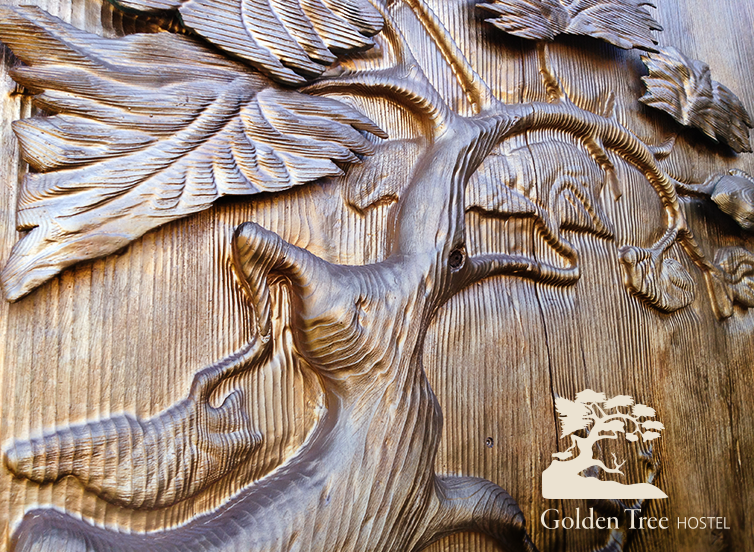 You all have a great design sense and are very good listeners. You both do an excellent job of combining professionalism with personal relationship building. This has really been a good fit, and I really look forward to working with you again.
—Ken Katz, Golden Tree Hostel