Technical Preservation Services
Website Design and Information Graphics
Technical Preservation Services (TPS) provides a valuable behind the scenes service for the National Park Service. TPS maintains information and resources to care for and preserve our nation's historic properties. With over 150 publications in print, (mostly for free) TPS is a knowledge bank for preservation best practices. TPS gives historic certification to approximately 1,000 projects every year. This leverages nearly $4 billion annually for the rehabilitation of historic buildings.
Blank Space won a contract with TPS to create a new content strategy and website design templates. Our user-driven design process helped us intuitively organize TPS's library of resources. Smart navigation and information architecture makes each item more easily accessible. We designed multiple web page templates to accommodate TPS's wide range of content types.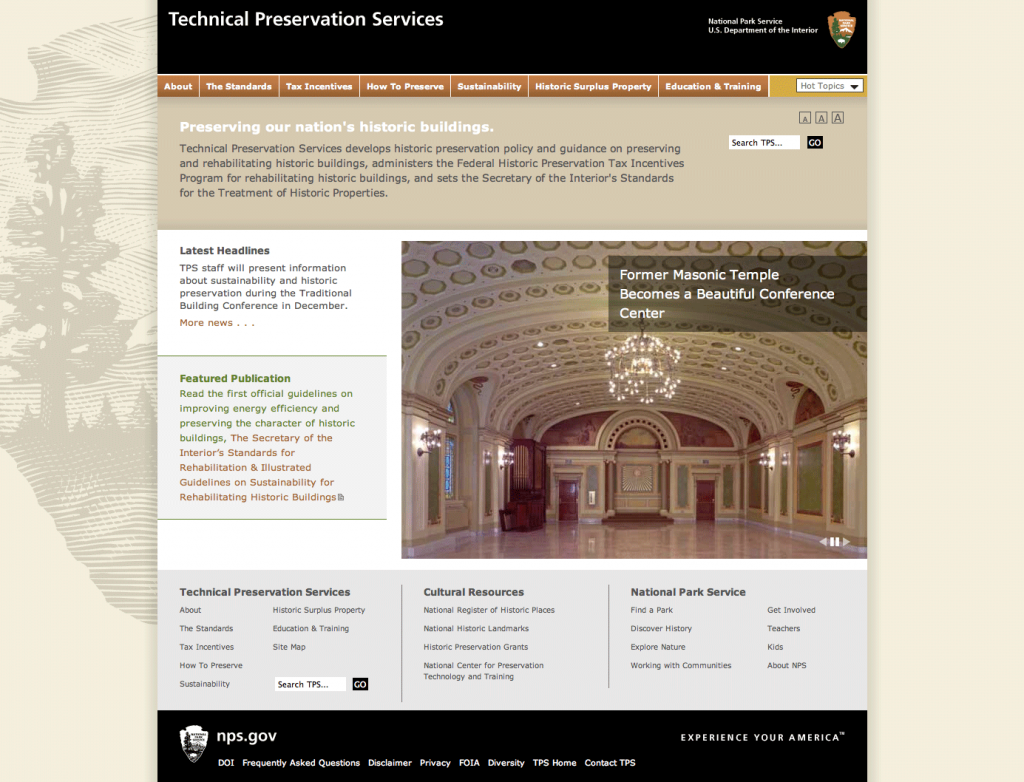 A User-Driven Design Process
Once a website design prototype was in place we conducted user-testing focus groups. This research gave us insight as to how visitors used the navigation options and interacted with the site. It provided an avenue for quick feedback from the general public before launching. We then refined the design and made changes to improve usability. Our process lead us to launching a user-friendly website where visitors can quickly find preservation resources.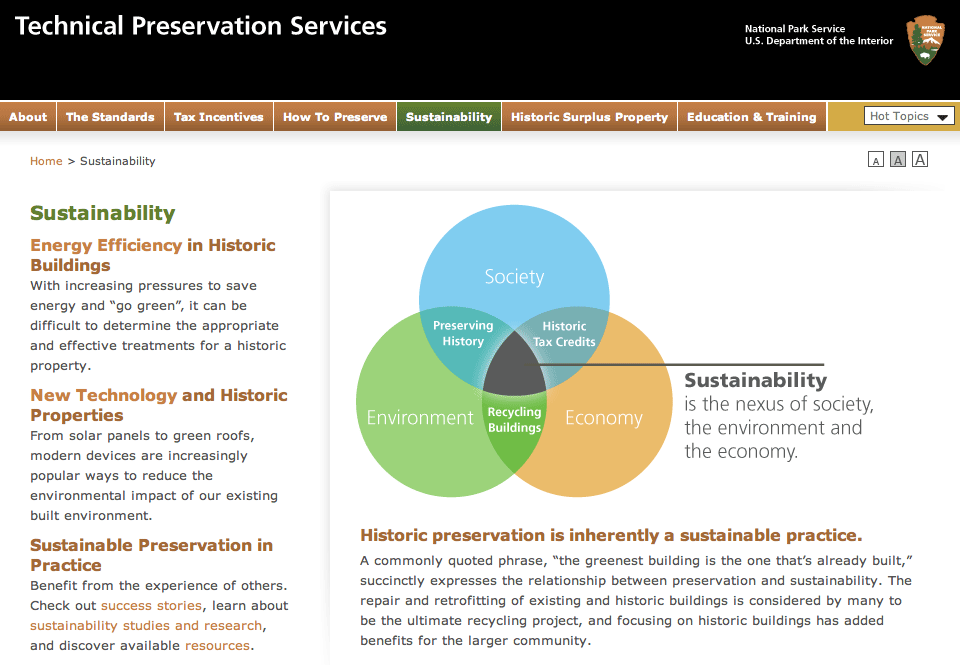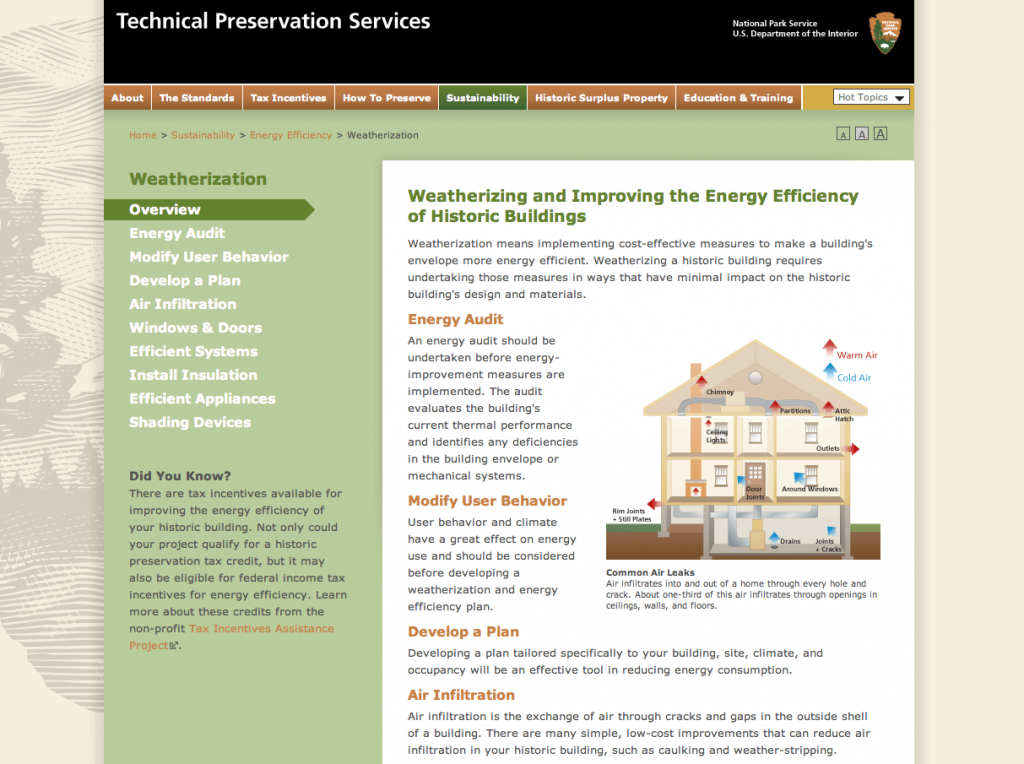 We created web design templates to include topic specific featured areas, such as the weatherization section.
Information Graphics
Blank Space also created several information graphics for TPS. The info graphics depict how to make buildings more energy efficient. These illustrations convey major sources of air leaks and how air infiltrates through houses.  
We enjoyed working with TPS to make their website more approachable and easy to use. We hope the new website helps building owners and preservation professionals protect and preserve our nation's historic properties.
nps.gov/tps