Under the Weather Exhibition
Powerful Storms Battered the Pacific Northwest in 2006
Bridges were gone, roads had been washed out, trails simply disappeared. NPCA immediately took action and formed a coalition to recruit volunteers and facilitate park restoration. Without political action and the help of volunteers it may have taken years, even decades to fix.
Exhibition Inspires Action
Our design challenge was to communicate the gravity of the situation and inspire people to act. The deep blue hues in the color scheme denote the ominous effects of nature. The bright green signals the hope of renewal. Alluring photographs juxtapose the majestic with the catastrophic. Photographers Doely and Geyer capture the grandeur of Olympic, Rainier, and North Cascade National Parks. The Park Service's photos depict the devastation. The cartography clearly shows damaged areas, landmarks, and park boundaries. You can connect each photo with its location on the map. This makes the destruction real and relevant. Every aspect of the exhibit emphasizes the need for help from the public.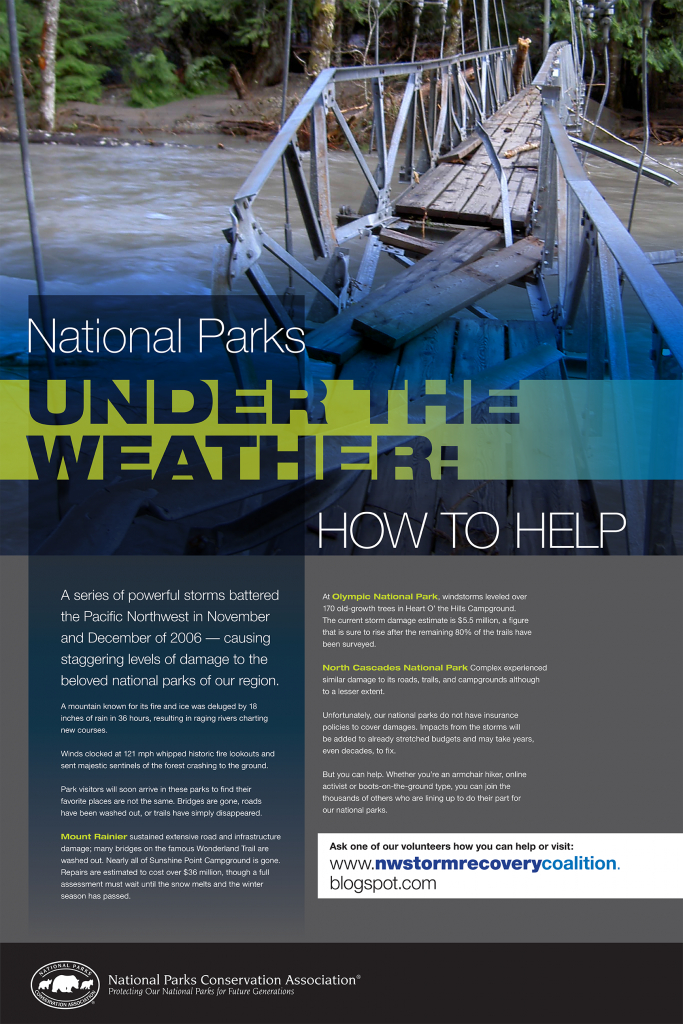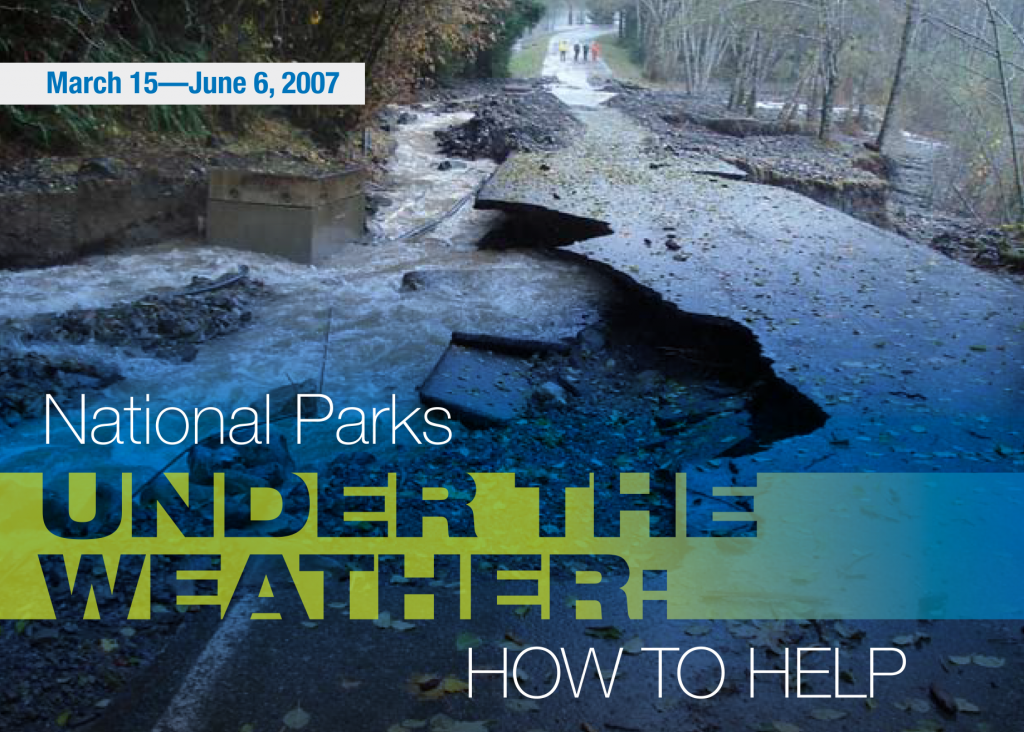 This exhibit along with other community outreach inspired record volunteer participation. More than 2,000 people participated in events that restored roads, trails, and campgrounds at the parks. This work saved the National Park Service approximately $2 million in expenses. Small efforts of individuals come together to make a big impact.