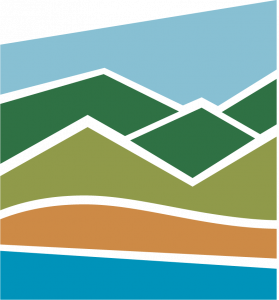 The Northwest Climate Adaptation Science Center (NW CASC) is a federal-university partnership with the mission to deliver science to help fish, wildlife, water, land and people adapt to a changing climate. Their focus is Idaho, Oregon, Washington and surrounding river basins. NW CASC is one of eight similar science centers and works within a multi-university consortium.
These different organizational relationships create a challenge for their brand and logo. NW CASC is hosted by the University of Washington, so it is important the the logo work alongside the UW brand materials while maintaining a separate NW CASC identity. The same principle applies for the other universities brand identities.
Similarly, the NW CASC identity needed to co-exist with the other seven climate adaptation science centers while representing the characteristics of the Northwest. Our goal was to represent the diverse landscapes with the Northwest region in a mark that is appropriate, recognizable, highly useable, and attractive.