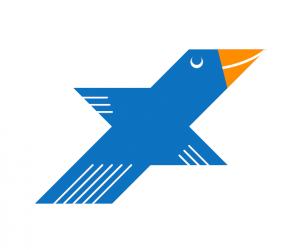 Event Graphics—Together We Rise
Blank Space was commissioned by School's Out Washington to create event graphics for their 2017 Bridge Conference. Their theme for this year is Together We Rise—they are highlighting inclusivity and community building. Bridge strives to ensure young people are not just resilient, but are self-aware; not just leaders, but thoughtful individuals invested in their futures and the future of their communities.
Our visual design concept draws inspiration from Escheresque patterns and the phenomena of starling murmurations. Both of these references support the themes of togetherness, inclusivity, and collective action. The different colors of birds together in an interlocked pattern shows diversity and connectedness. The color palette is based on the SOWA palette. The interconnected tiles communicate the idea of working together towards a common goal.
Learn more about our design process and how we came up with the Tessellation Birds for the Bridge event graphics!