School's Out Washington Fact Sheets
School's Out Washington (SOWA) is a nonprofit that advocates for and supports youth programs. They actively help afterschool programs and organizations improve the quality of their services. We've worked with them on several projects over the years.
Fact Sheets Showcase SOWA's Policy Work
Blank Space created informative fact sheets for SOWA. The use of bright colors, graphics, and large icons pull readers into the various data points. One fact sheet clearly communicates the benefits of expanded learning opportunities for afterschool and summer care. Another fact sheet was created to focus on the importance of quality in afterschool programs. Each fact sheet visualizes key facts and is an engaging presentation of data.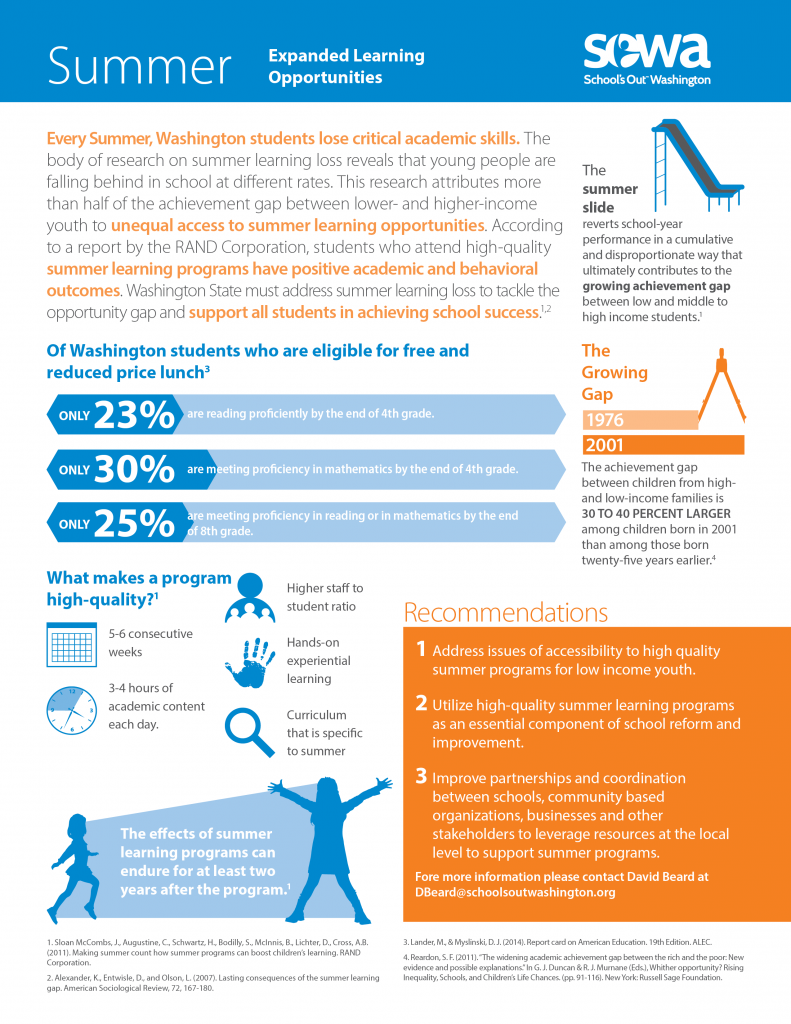 These fact sheets are an example of a small quick project. Each 2-sided fact sheet was produced in 2 weeks.