Event Graphics—What is at the Heart of Learning?
Bridge is an annual conference for afterschool and youth development professionals. It is organized by School's Out Washington (SOWA), a nonprofit that advocates for and supports youth programs. We've worked with SOWA on various small projects, but 2015 was the first year we designed materials for their big event!
"What is at the heart of learning?" was the theme. Sessions and presentations explored ideas of curiosity, inspiration, and equity in education. It was also important to highlight their science and technology topics, and show an interest in maker communities.
The final design is a brightly colored circuit board with interconnected education iconography. An iconic orange heart image takes the place of the CPU on this circuit board and it is surrounded with different facets of afterschool youth development. The blue circuit board references Arduino, an open-source electronic prototyping platform popular among makers of all types. The colors also match the SOWA brand palette.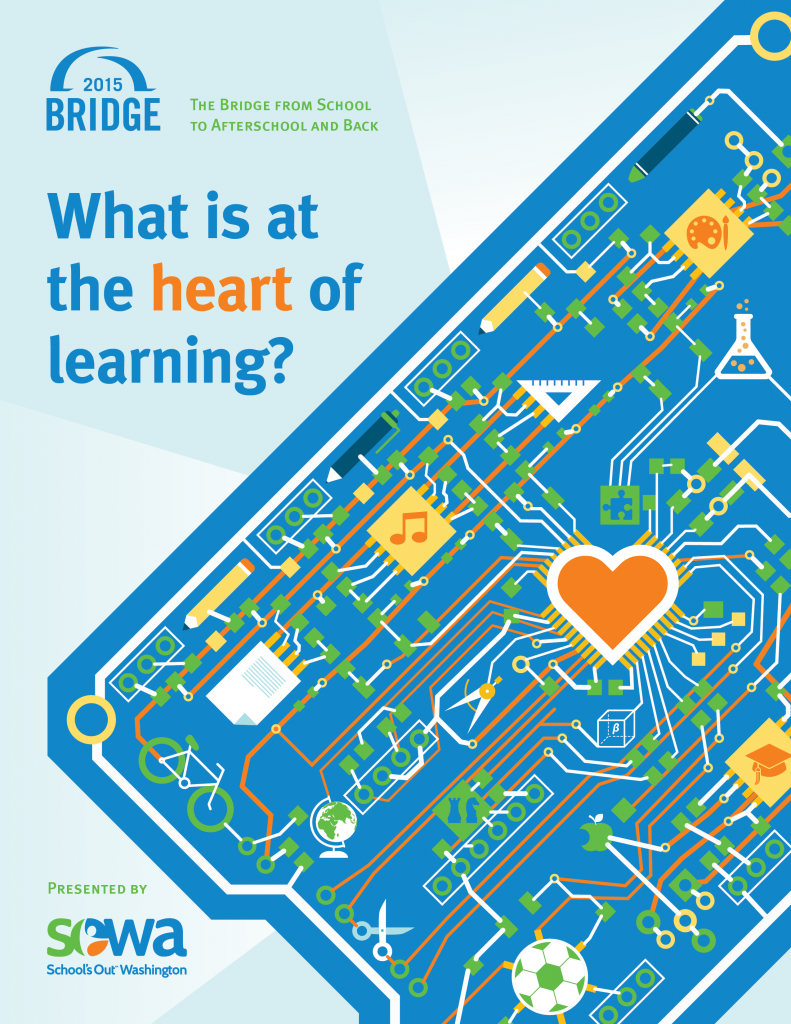 Cover design created for the Bridge Conference program. With the completed circuit board graphics we developed web banners, a postcard, signage, and print ads for the conference.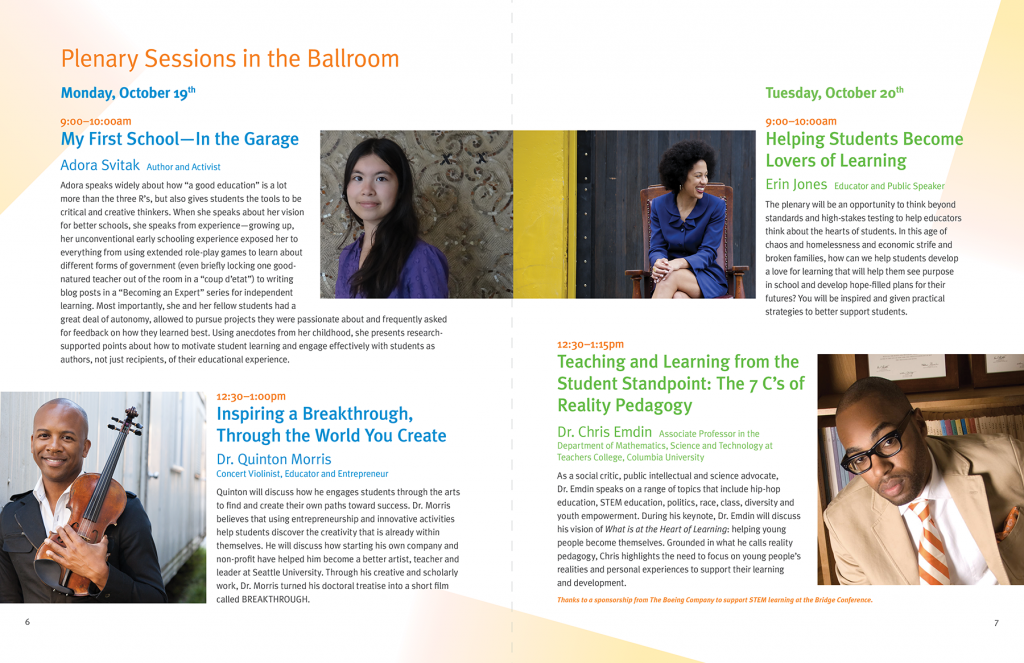 Sample interior spreads created for the Bridge Conference program design.