Montessori Learning for All
Access Montessori is helping low-income neighborhoods build Montessori birth-to-six family community centers. They are a new non-profit founded by Jacquie Maughan. We have many years of experience working with Jacquie at her other Montessori endeavor, Pacific Crest School. She is a delight to work with and we were glad she chose to work with us on her new project.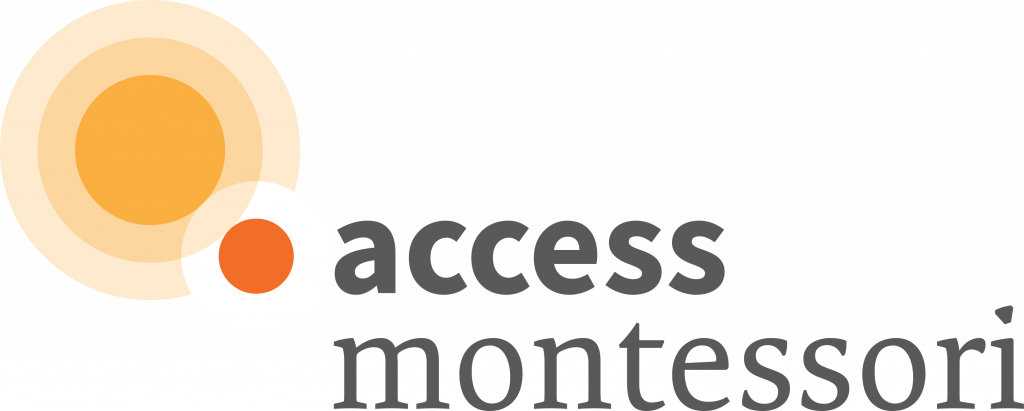 The Access Montessori brand represents the idea of a catalyst – something that inspires change. The identity design feels friendly, open, and clean. We collaborated with Sophie Zifcak from Access on the early logo mark concepts. We arrived at a mark consisting of overlapping concentric circle groups. The overlap implies community interaction. The concentric circles imply a ripple effect. The ripple represents the ongoing benefits of early childhood education. Access hopes their work with community centers will create broad positive change.
The color palette's bright warm colors convey openness and optimism. We specified liberal use of bright white backgrounds and charcoal gray text for easy reading. The contrasting san serif and serif typeface reflects how Access has new ideas rooted in historic Montessori philosophy.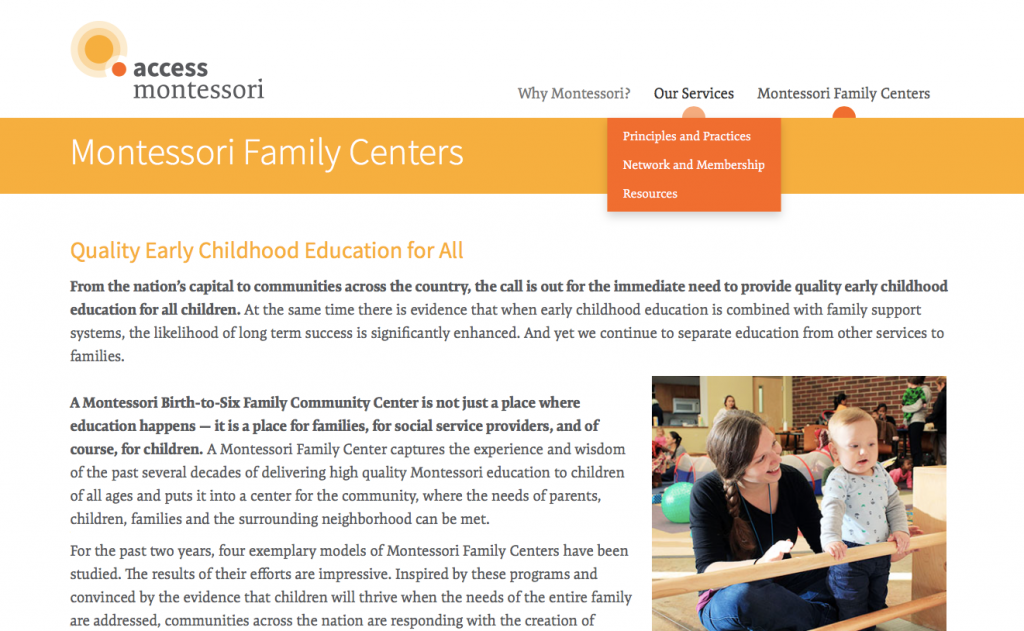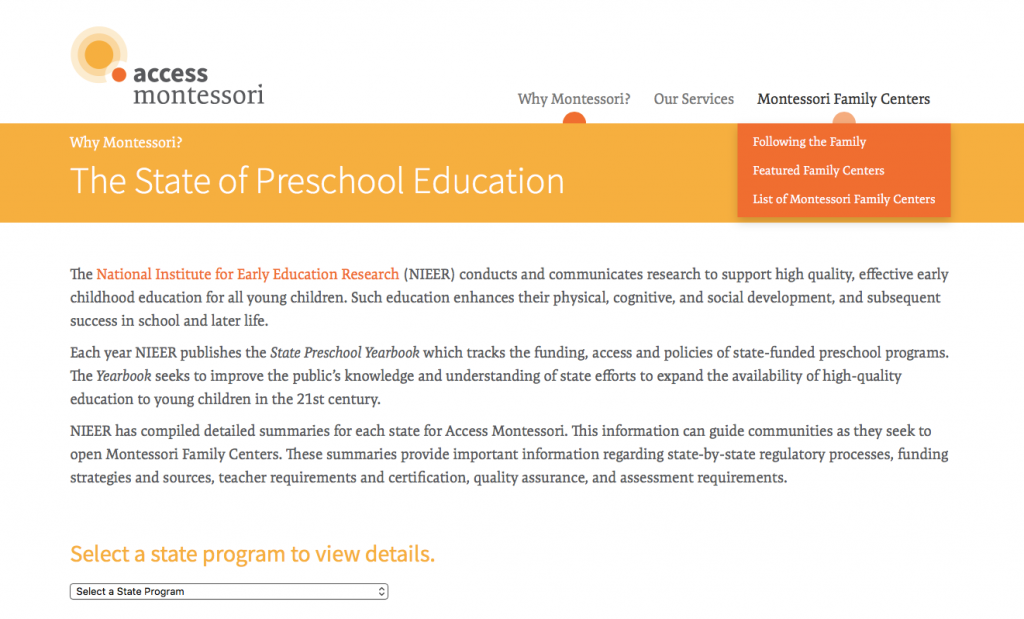 The Access website design is fully responsive so the reading experience is consistent on phones, tablets, and computers.
We frequently work with our clients to refine and reorganize their content before creating a website and this project was no different. We read the content, reviewed comparable organizations, and discussed website goals, hierarchy, and content strategy options.
Clearly outlined content strategy and identity design elements helped inform the website design process. The Access website is built on the WordPress platform. Access has full control to edit and update their website content. Our familiarity with the brand and the content made for a straightforward web design and development process.
We enjoyed reconnecting with Jacquie and helping her launch the Access Montessori brand into the world. We hope our work plays a small part in their success.