Simplicity Home Energy listens, learns, and solves problems that affect your home's energy efficiency. Simplicity uses infrared cameras and blower door technologies to create a personalized energy report. Their expertise leads you to easy improvements, tax credits, and connects you to contractors.
Bob Greenspun, contacted Blank Space for a bid to create an identity and website design for this new business. Blank Space led a work session to learn more about Bob's vision for Simplicity. We discussed potential imagery, graphic styles, and company attributes. This early research was the foundation of the logo design.
The Simplicity Home Energy logo represents energy and conservation. The mark can be seen as a drop of water surrounded by ripples or as a small blue flame. The water drop and ripples represent the larger effects that fixing small inefficiencies can have. Fix a drafty window and over time you can save on energy costs and reduce your environmental impact. The flame interpretation of the mark references the pilot lights of home appliances. The form of the logo lends itself to animation, the center pieces are revealed first and then the ripples.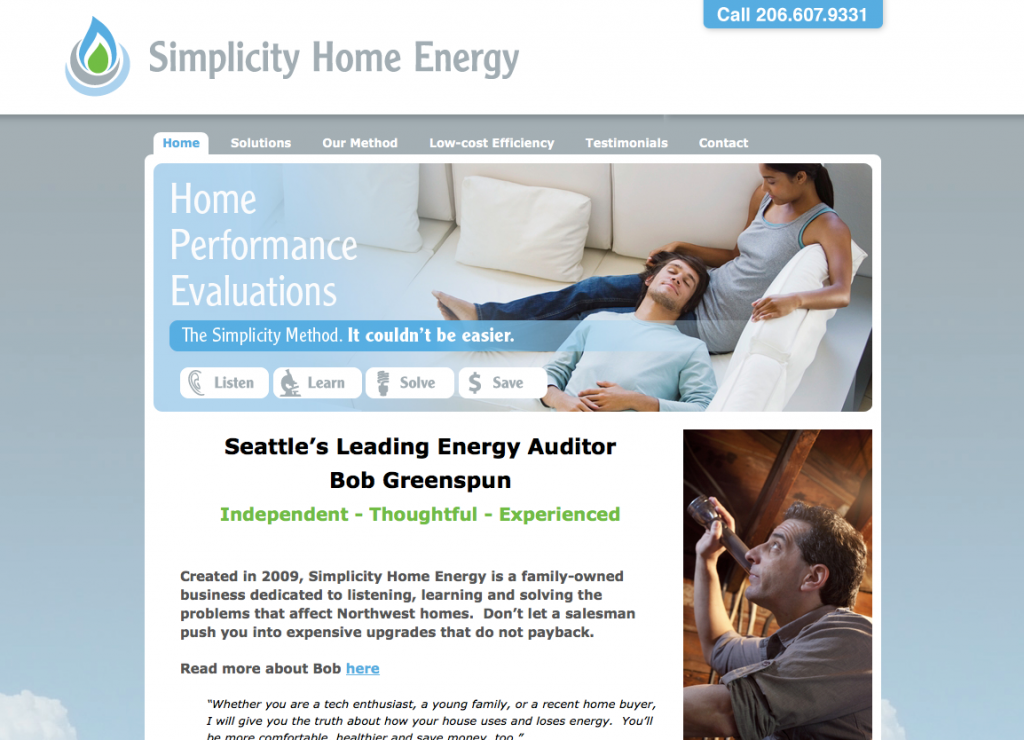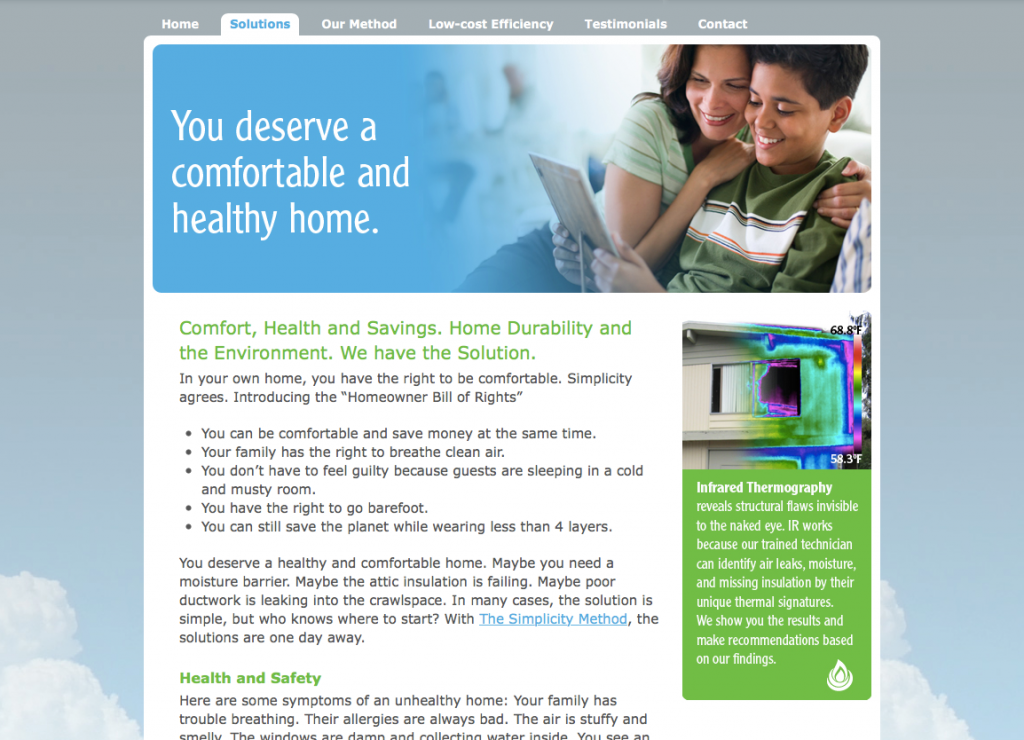 It was a pleasure to work with Bob to create a clear presentation of Simplicity Home Energy. We hope many take advantage of his services and learn how to start saving energy (and money).
Simplicity Home Energy