Saving Water Partnership Display
Let's Work Together to Save Water
The Saving Water Partnership (SWP) is a group of local water utilities in Seattle and King County working together to help customers save water and money. We collaborated with their team to create a traveling exhibition style graphics for the Partnership to use at farmers markets and festivals around the region. The exhibition panels included illustrative icons and information graphics to entice the public to learn more about how to save water on a daily basis. It also informs the public about rebates and other services available.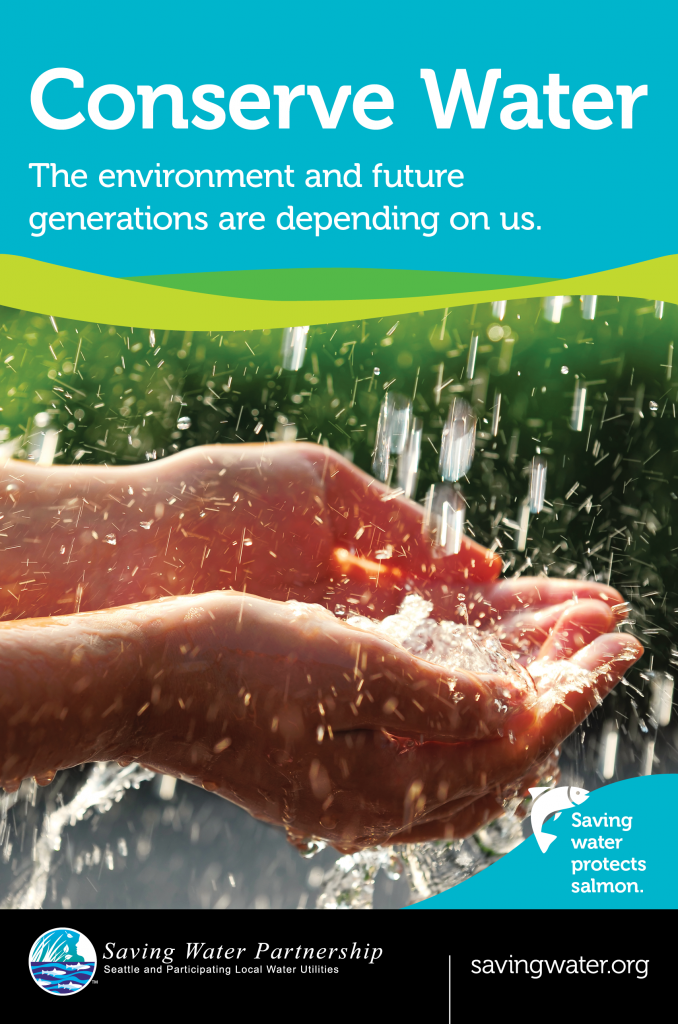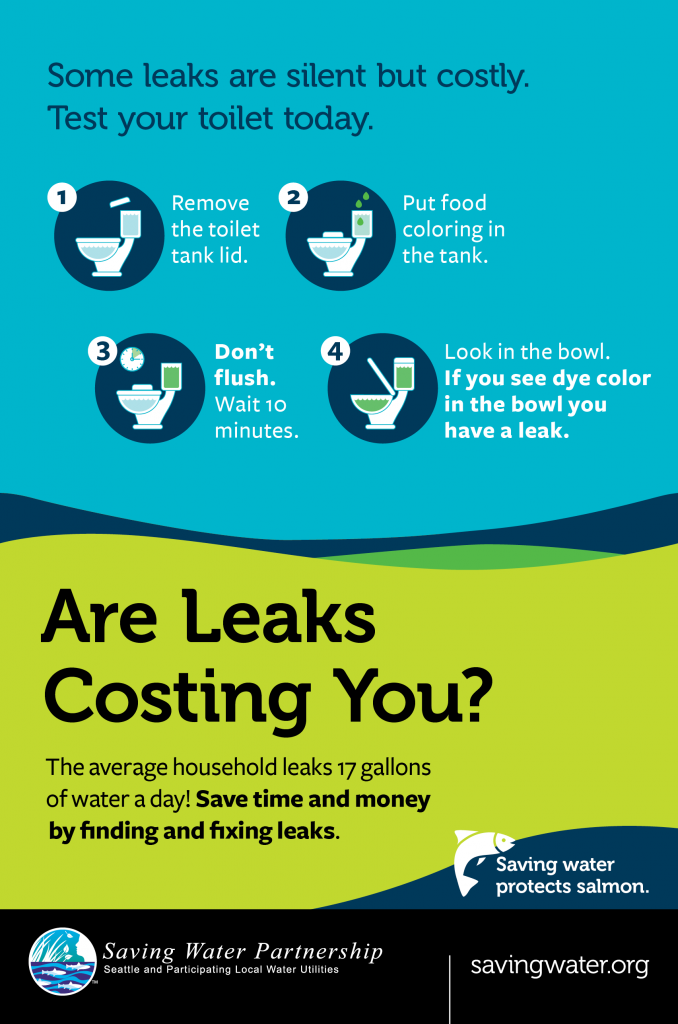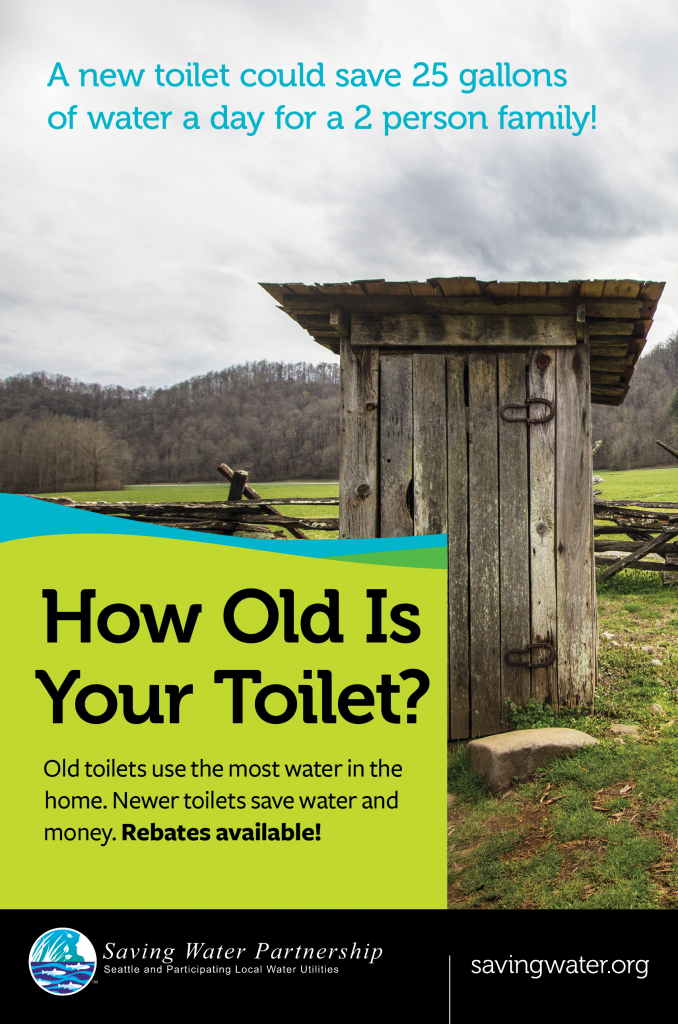 Challenges to Creating Enticing Graphic Design
One of the challenges of this project was to edit the content of each panel down to the essential message. We created compelling images, paired with a short headline to pull readers in from afar. It was also a challenge to create eight panels that worked together as a system in sets of three. Each display table could hold three of the panels. This provided each local water utility an option of which messages were best for their audiences. We created large water wave graphic that worked across the panels and could be mixed and matched to create a cohesive set. This successful delivered a product that was flexible, attractive, and highly usable.