The National Pony Express Association (NPEA) works with the National Park Service to preserve the history, culture, and trail of the Pony Express. Since 1980, this all-volunteer organization has organized a yearly reenactment of the Pony Express ride that spans nearly 2,000 miles across eight states. They partner with the National Park Service (NPS) Pony Express National Historic Trail to preserve and mark the historic trail. The historic Pony Express only operated for eighteen months, but it looms large in our imagination of the American West.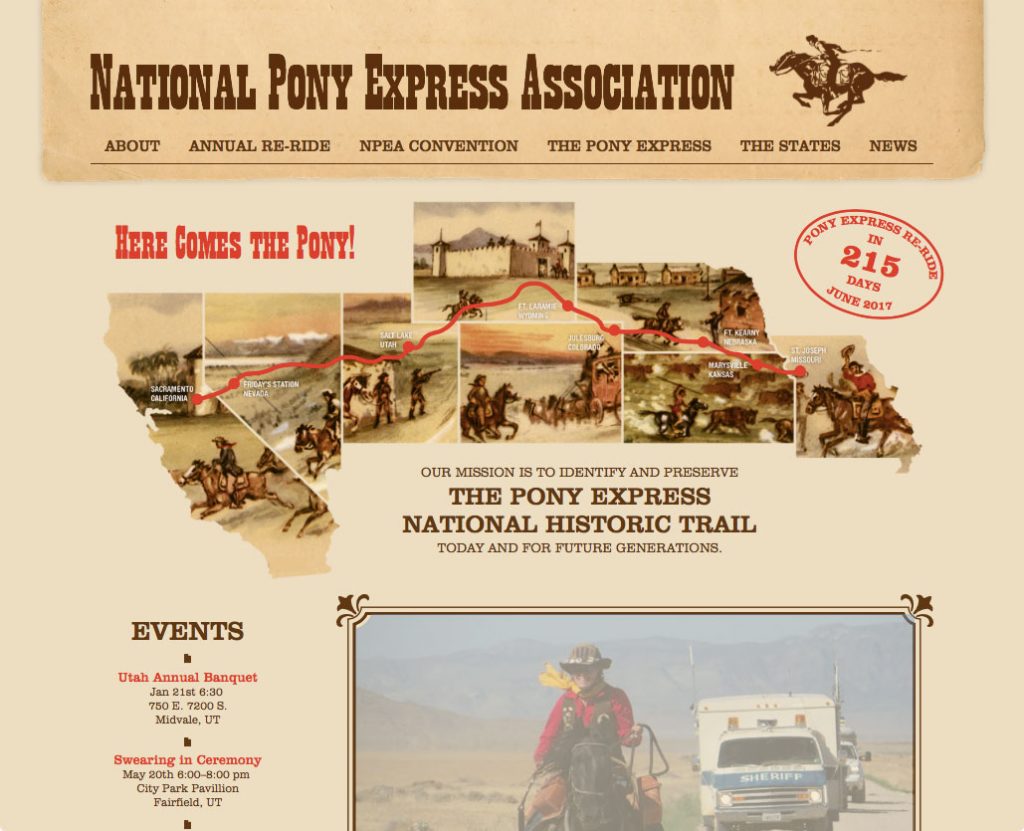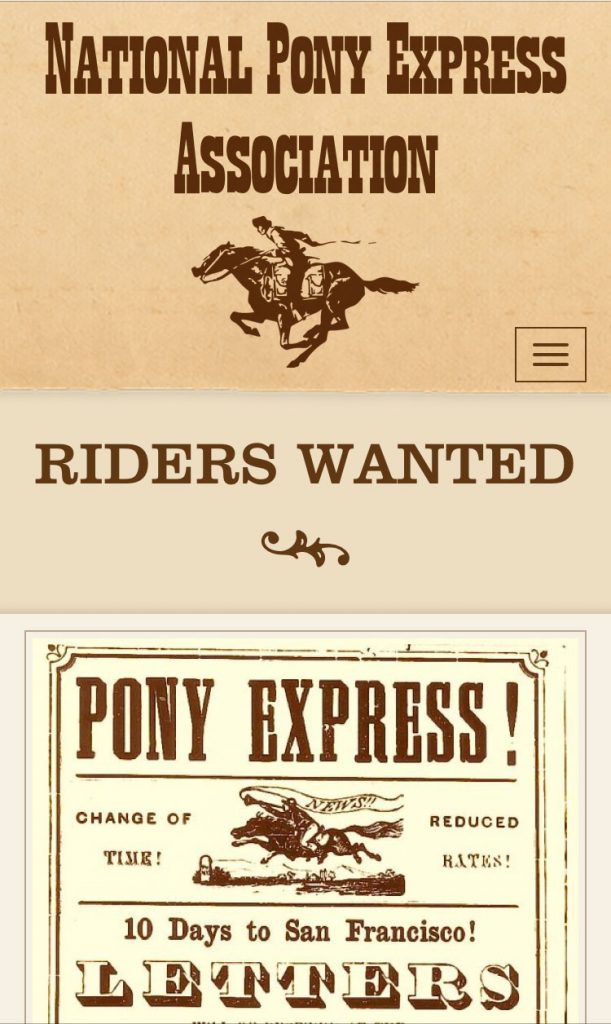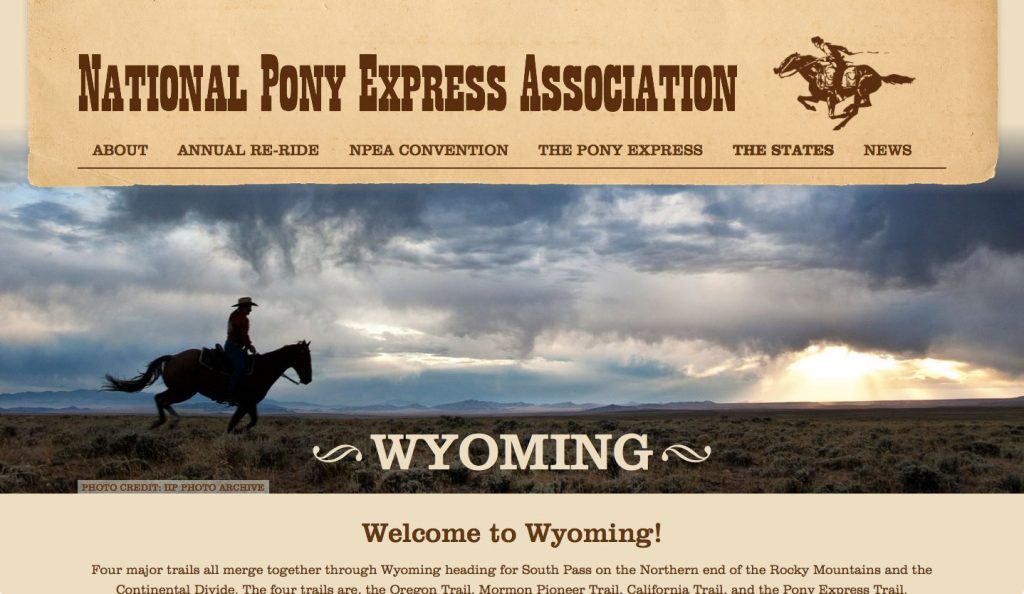 The goals of the website were to represent the NPEA organization and state divisions, share the history of the Pony Express, promote events, and tell stories from the annual Pony Express Re-ride through words, photos, maps, and video. A major motivation for the creation of the website was to appeal to the next generation of NPEA members so this cultural touchstone can continue.
We collaborated with NPEA volunteers and NPS staff to create an intuitive website hierarchy and content strategy, and worked with NPEA volunteers to develop content. We designed a website that pulled from the history of the Old West, but was created with modern web-standards. The responsive website presents images, maps, events, and stories to NPEA members and the general public.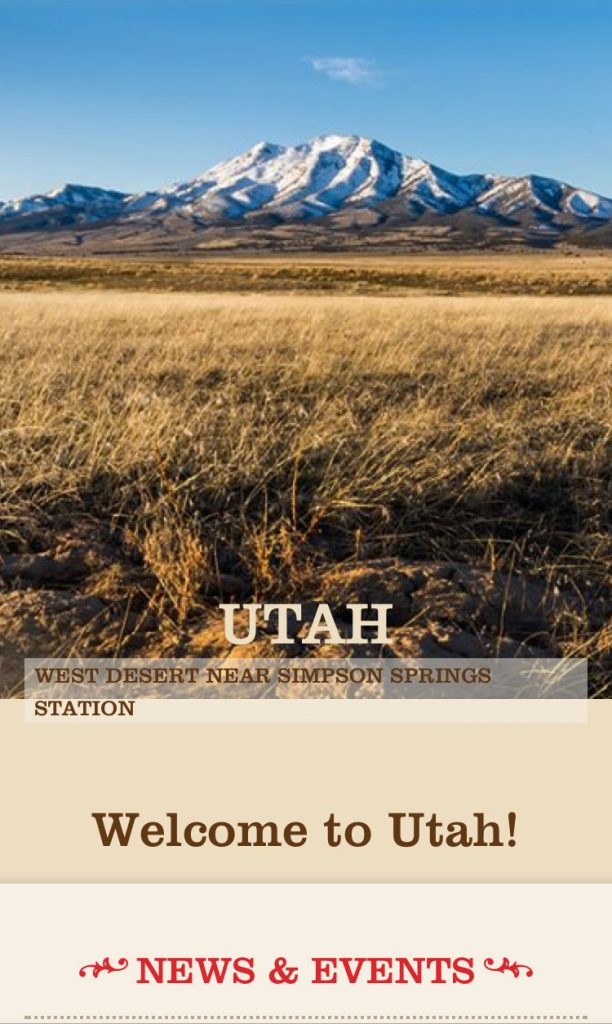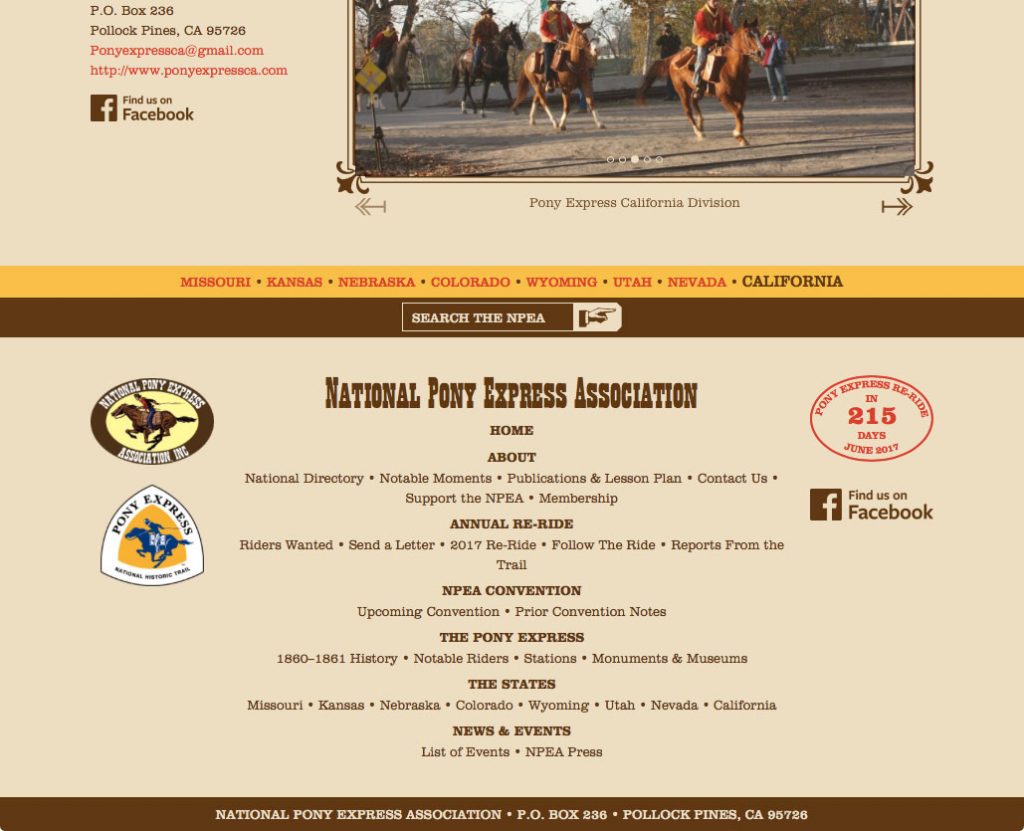 Another important requirement for the NPEA was that their volunteers could confidently add and edit content on the website. We used WordPress for the content management system and implemented custom components to streamline the update process. We created a step-by-step training document and provided small group training sessions for the volunteers.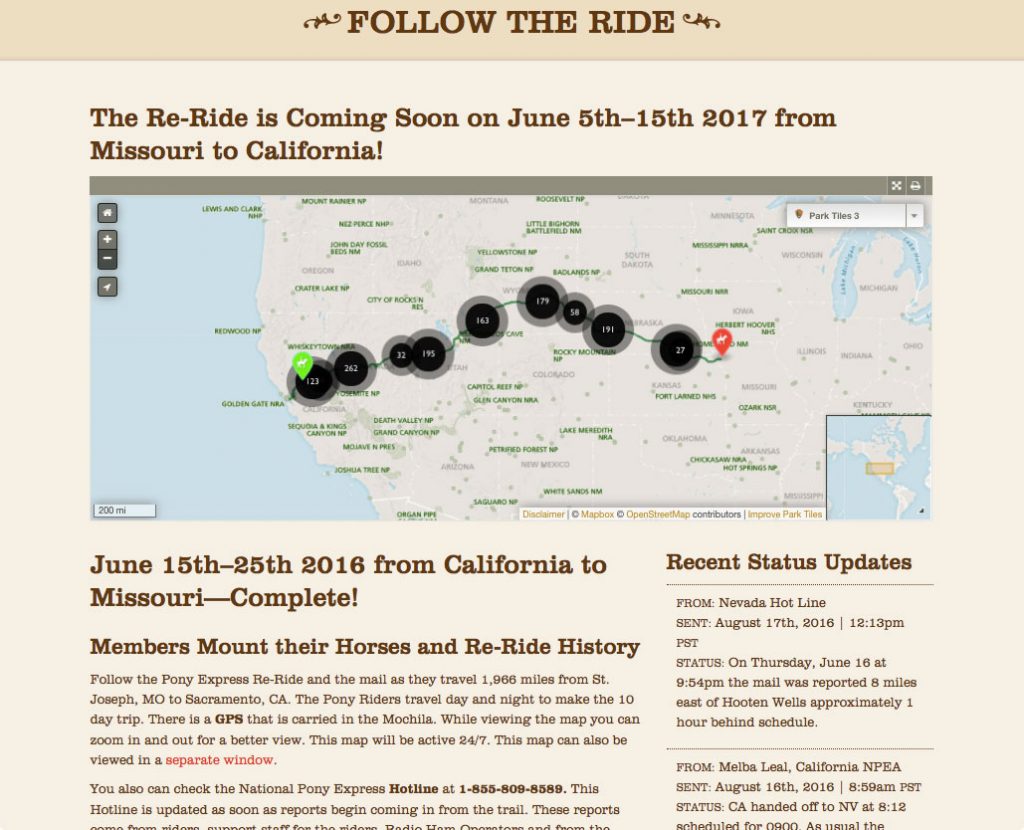 We enjoyed the process of working with the people of the NPEA. We were fortunate to be able to travel to Sacramento to see the start of the 2016 Re-ride event. It was impressive to see so many people cooperate to achieve the task of carrying written letters across the country on horseback. We're proud of our small contribution to the effort of maintaining that history.
National Pony Express