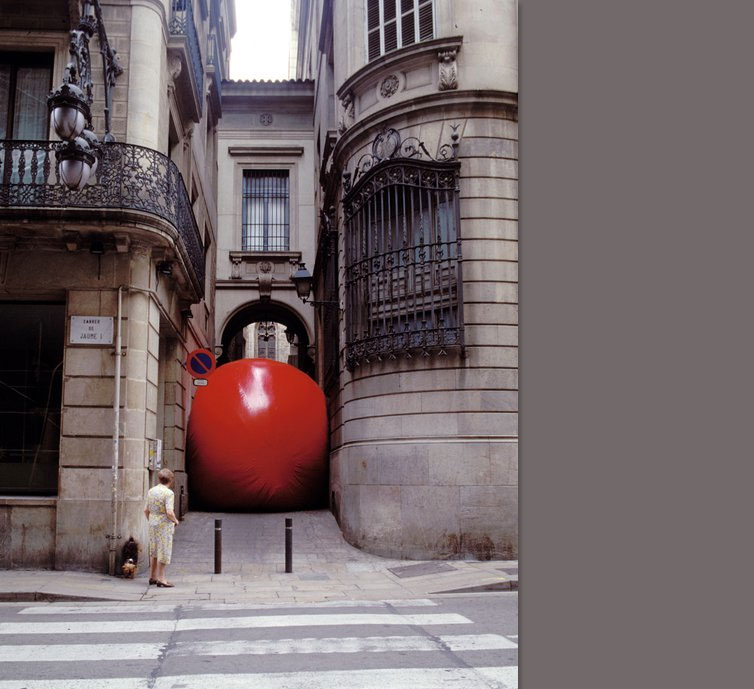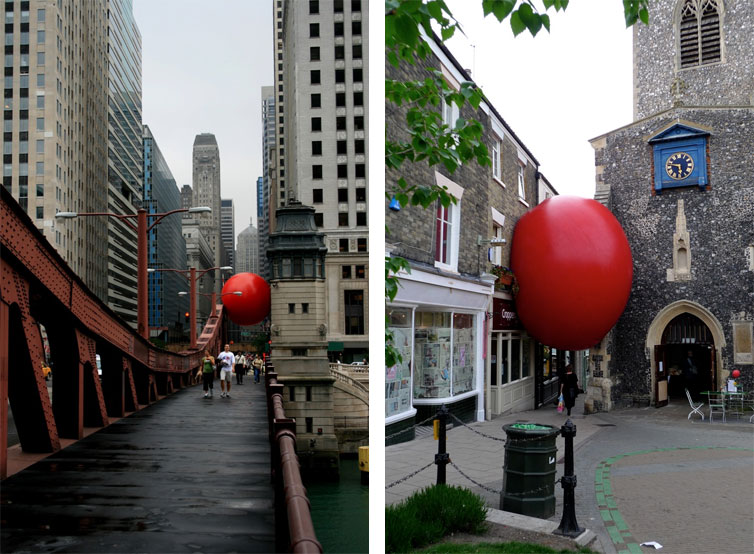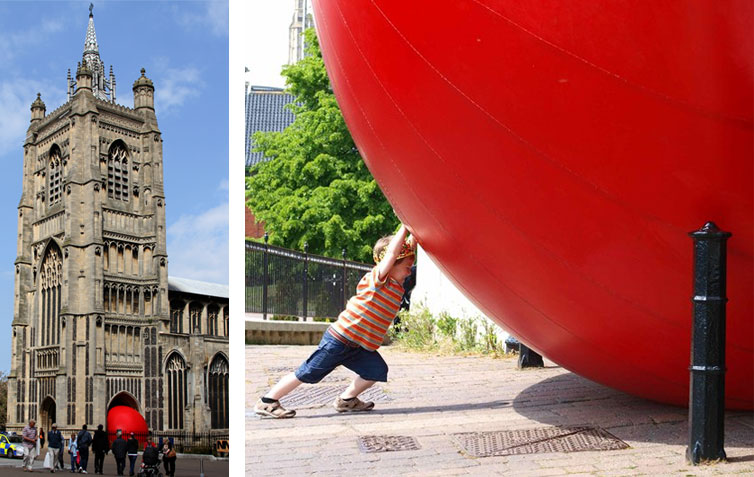 The RedBall Project is public art at its best. The idea is quite simple, yet it ignites a sense of wonder, curiosity, community engagement, and is just plain fun! New York based artist Kurt Perschke installs a temporary series of installations within major cities across the globe.
Kurt Perschke envisions his work as being catalyst for new encounters within the everyday. Inspiring us all to look at our city's nooks and crannies a little bit differently. Kurt speaks about his work:
"On the surface, the experience seems to be about the ball itself as an object, but the true power of the project is what it can create for those who experience it. It opens a doorway to imagine what if? As RedBall travels around the world people approach me on the street with excited suggestions about where to put it in their city. In that moment the person is not a spectator but a participant in the act of imagination. I have witnessed it across continents, diverse age spans, cultures, and languages, always issuing an invitation. That invitation to engage, to collectively imagine, is the true essence of the RedBall Project." —Kurt Perschke
The RedBall Project has been touring for a few years making its way through Aubu Dhabi, Norwich, Taipei, Grand Rapids, Toronto, Chicago, Scottsdale, Portland, Sydney, Barcelona, and St. Louis. Up next is the city of Perth, Australia.
"One of the best things about RedBall Project is that it's really very funny. The absurdity of this balloon-at-large makes you smile. It also brings, like all good sculpture, a compulsion to reach out and touch." —Matt Buchanan, The Sydney Magazine
The RedBall Project makes me smile. I hope I get the pleasure of seeing this giant red ball in person. Maybe it will come to Seattle this summer.
Photo Credits—Top: RedBall Project Facebook Page.
Middle: LaSalle Street Bridge in Chicago pictured left by imaginethis55. St. Gregory's Alley in Norwich pictured right by Ian 'Harry' Harris.
Bottom: St. Peter Mancroft in Norwich, Norfolk, England pictred left by Leo Reynolds. Photo right from RedBall Project Facebook Page.
Via CollaCubbed.