2011 was the year I learned to keep bees. I got stung about a dozen times. I began the season with two hives and ended with one (moment of silence). I accidentally smashed more of the little ladies than I care to count. I was made to feel even worse about my failings by this article on bee emotions. I was never in it for the honey, which is good because I didn't get much. I learned a ton and and had fun. All things considered it was a great success.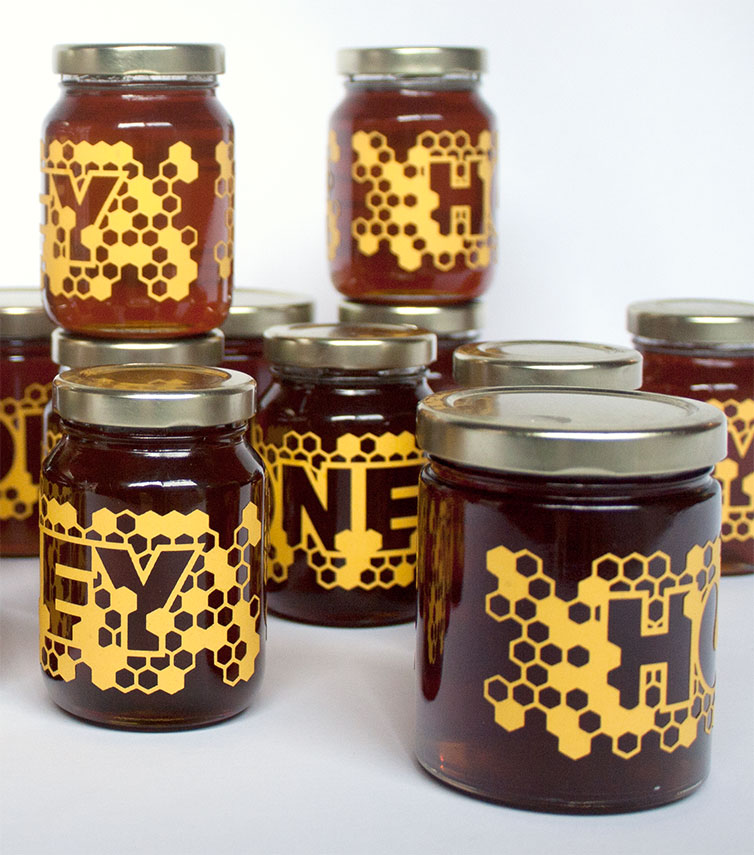 Since the honey was limited I wanted to do something special with the presentation. I was also itching to go to Metrix Create:Space and play with their tools. Their laser cutter allowed me to replicate an intricate label at small quantities. The cut labels are beautiful because they highlight the color of the honey and allow light to pass through the different shapes. The labels are big so you have to turn the jar in your hand to read the label. The word HONEY is filled in by the amber liquid and the comb shapes mimic a partially capped frame.



I can't say enough good things about Metrix. The people are awesome, their philosophy is great, and for Seattle their hours are unbelievable. They are open until midnight seven days a week! Without them these labels would be stuck in my imagination. So go there and make something. You'll have fun.