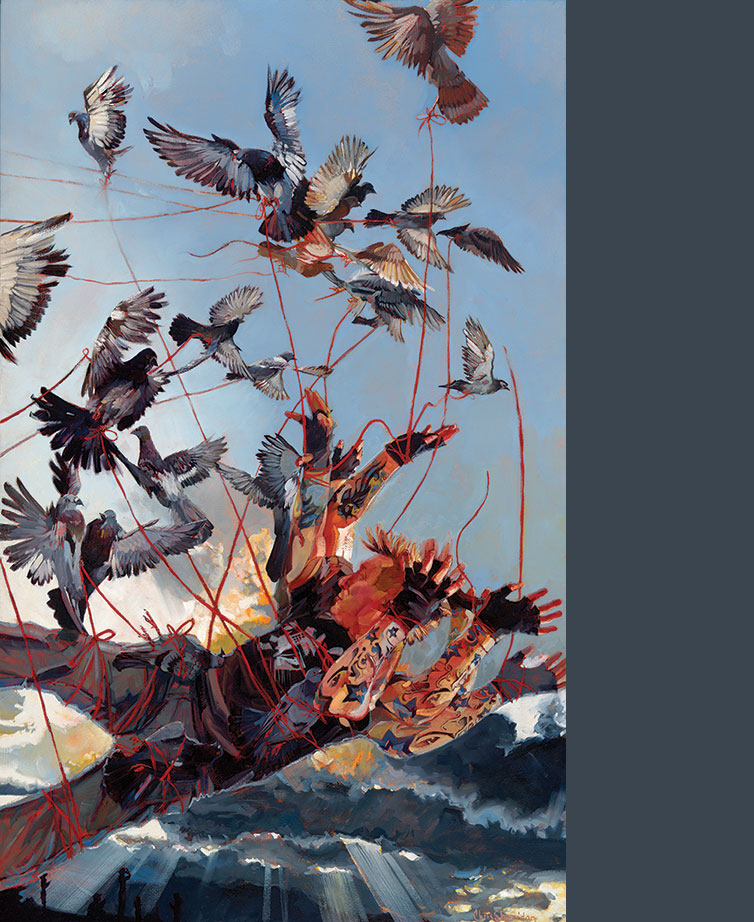 Headed West—The Sacrifice of the King by Chris Sheridan, Oil on canvas, 54 x 32 inches
Neighborhood Art Walk: Capitol Hill   Venue: Ghost Gallery
City Arts Spring Art Walk Awards are upon us!
Join the voting party in honor of the six finalist—Jody Joldersma, Chris Sheridan, Rodrigo Valenzuela, Dane Youngren, Lois Silver and Eric Edwards—at Melrose Market Studios on Thursday, May 10th from 8–11pm sponsored by Blue Moon with complimentary beers. For every free beer you drink you get an additional token for voting. (Yes, that's right the more free beer you drink the more important your opinion becomes!) The Spring Art Award winner will be announced at 10pm.
The event is by RSVP only with limited capacity, RSVP on Facebook, or email your RSVP to promos@cityartsmagazine.com.
About the Art Walk Awards
Six finalists from art walks all over the city compete to be awarded $1,000, a spotlight in City Arts Magazine and to be crowned champion! There are neighborhood art walks nearly every week in Seattle! Find out where and when at SeattleArtWalks.org.
Melrose Market Studios on Capitol Hill
1532 Minor Avenue, Seattle, WA 98101
8–11pm RSVP Required
See you there!